BC Children's Hospital provides expert health care to children and youth. For over 50 years, children from across British Columbia have benefited from the specialized pediatric services offered. Similarly, women and families have also reaped benefits from BC Women's Hospital + Health Centre, which offers comprehensive maternity care, with the goal of improving the health of women and newborns.
CHALLENGE
Over the years both hospitals saw increasing numbers of patient visits while the existing facilities continued to age. They were faced with the challenge of obsolete and outdated technology that was unable to provide high-quality specialized care. However, new advanced technology was required to treat rare and critical illnesses. In 2013, there were approximately 200,000 patient visits to BC Children's Hospital and approximately 7,000 babies were born at BC Women's Hospital + Health Centre. With this number steadily climbing, the hospitals had to increase their capacity.
SOLUTION
To accommodate these challenges, the Teck Acute Centre was built. For this project, Affinity's IT consultants were engaged to provide a team that consisted of program managers, technical project managers, business analysts, and network and security architects. Our team, working with PHSA's IMIT teams was responsible for providing strategic and technical guidance to the project, ensuring the technology was designed, implemented, and tested. As a result, timelines were met and the hospital opened on the planned date- October 29th, 2017.
Among the various technologies implemented, the Teck Acute Care Centre improved its daily operations through the implementation of a Real-Time Location System (RTLS), which provided immediate tracking and management of medical equipment. Additionally, the implementation of Vocera wireless communication devices increased the quality of patient care as clinicians were now able to communicate hands-free in real-time over these devices to ensure continuity of patient service in a larger decentralized service model.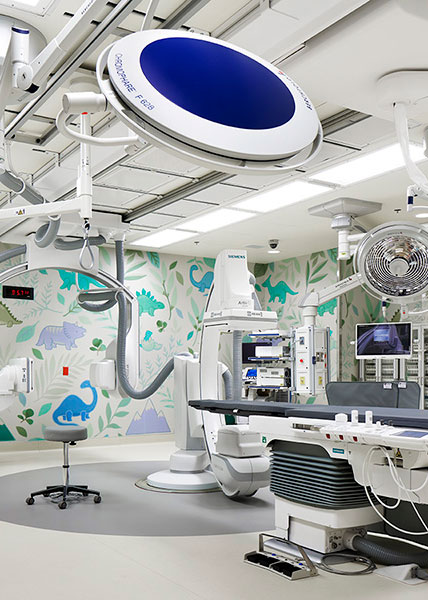 Features 231 single-patient rooms, providing more privacy to patients.
All 640,000 square feet of the new building were designed in extraordinary detail—with input from clinical staff, medical experts, families, and patients themselves.
Every patient room has windows that let in the daylight.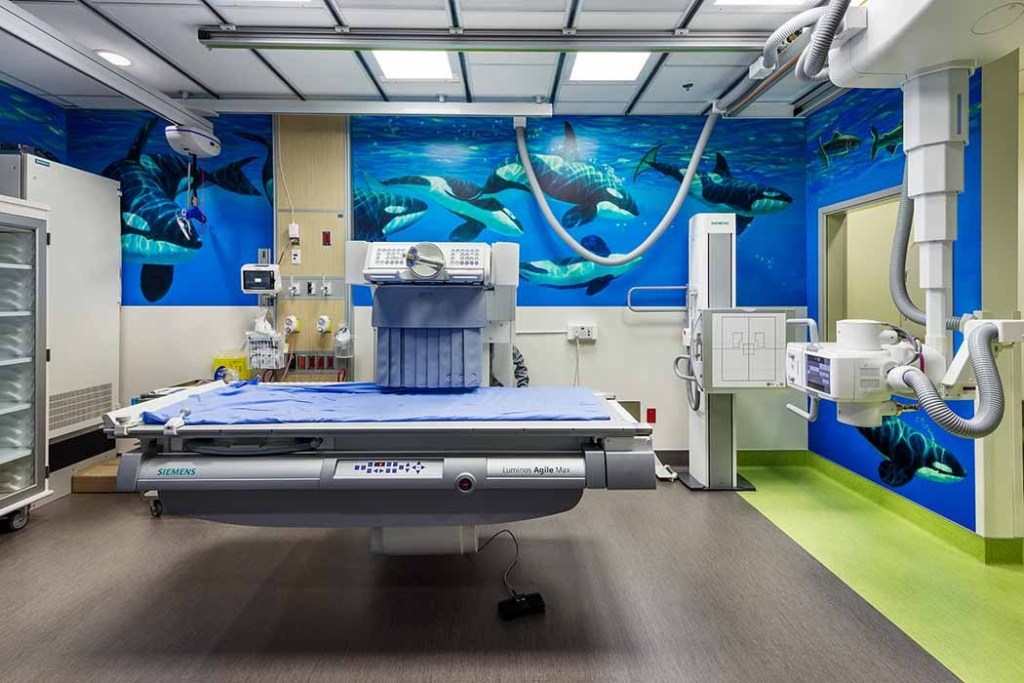 Patients and families have access to kitchenettes, laundry facilities,
family lounges, play areas, resource rooms, and storage space.
The Teck Acute Care Centre meets Leadership in Energy and
Environmental Design (LEED) Gold certification, ensuring
environmental, social, and economic sustainability.
Each year, more than 86,000 children come to BC Children's
Hospitals from across the province for diagnosis, treatment, and care.
Technologies: Network, Security, Devices, RTLS, Wireless
Communications, Clinical Applications, Porter Tracking.
" Being involved in a project that provides so many benefits to the community and having children myself made this a special project that Affinity is proud to be a part of. "

Daniel Lamb,
Partner at Affinity